Title Closings in Austin, TX
Real estate closings may be considered rote, but the truth is that no two closings are exactly alike. Our team offers personalized service so that your closing experience is as smooth as possible.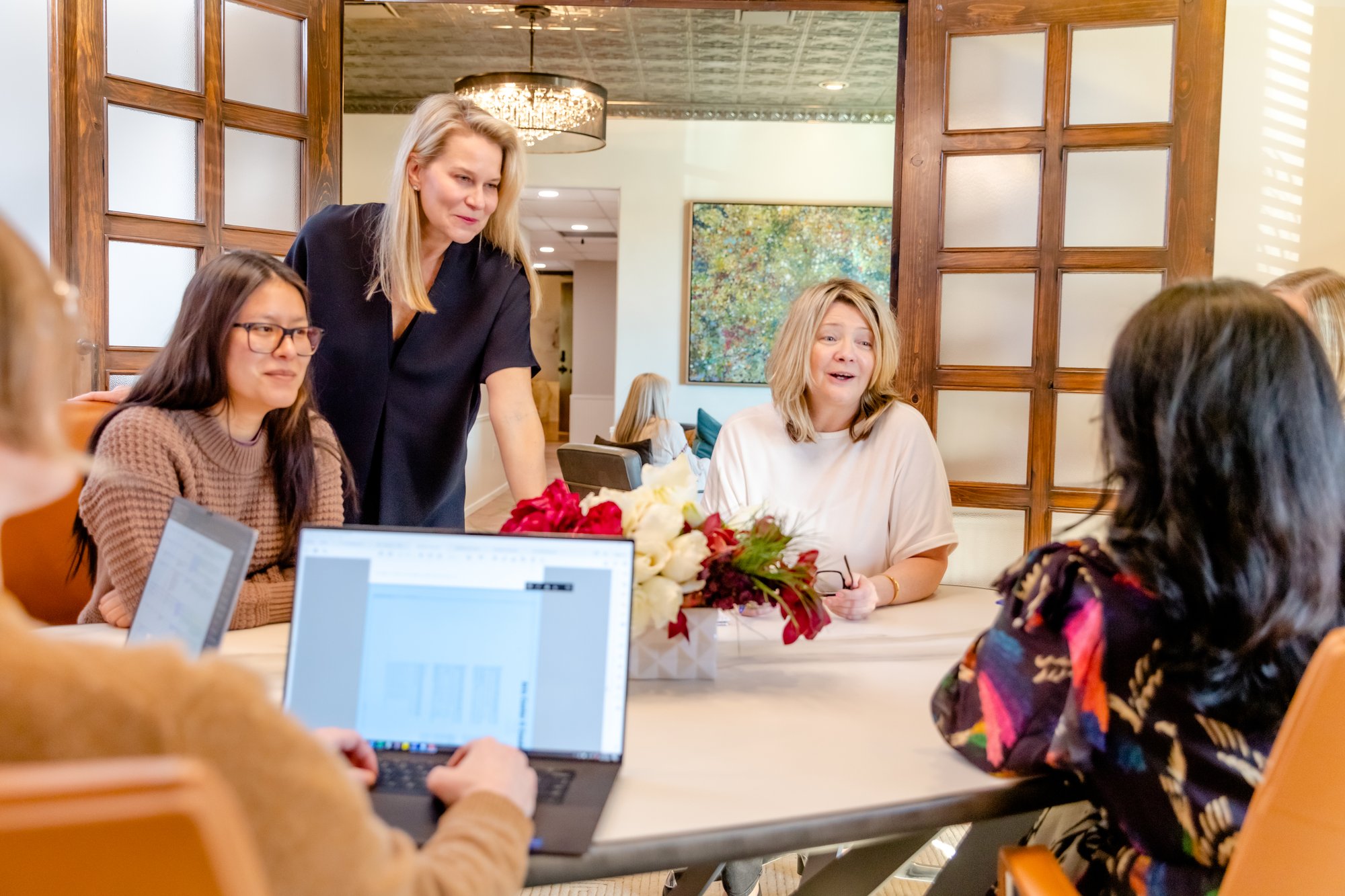 Do you need title insurance?
There are two types of title insurance policies – the owner's policy and the lender's policy. Owner's title insurance isn't required for Texas real estate transactions, but it is a smart and relatively inexpensive means of protecting your investment as a buyer. Unlike other types of insurance, a title policy protects you from events that occurred in the past and can save you from financial loss due to a defect in the title that existed when the policy was issued. Such defects include prior liens, undisclosed heirs, failure to properly document transfer of the property in a divorce or probate, or gaps in the chain of title. When you obtain financing to purchase a piece of property, your lender will require you to purchase a lender's title policy protecting that lender from any adverse claims of ownership or lien.
The title closing process
The closing process involves several important steps. Initially, the title company conducts a comprehensive title search to examine the property's history and verify its legal ownership. This includes assessing public records for any liens, encumbrances, or claims that may affect the property's title. Following the title search, the title company issues a title commitment, which is a report showing the title company's findings. Our escrow officers share that title commitment, and relevant recorded documents with you once we receive it. Our escrow officers also help you to order and obtain a new survey if one is called for in your transaction, property owner's association documents, payoff statements for existing loans, judgments and liens, and interface with your lender, if any. We coordinate with all parties from contract to closing to gather information and keep your closing on track. During the closing, our escrow officers make sure the necessary documents are prepared and signed correctly. They collect, prorate and distribute funds, such as the purchase price, taxes, rent payments, commissions, and fees, while also paying off any outstanding liens or mortgages. Lastly, they record the new deed, lien, and any other necessary documents with the appropriate governmental entity, finalizing the transfer of ownership and ensuring the buyer's title is properly recorded. Overall, the closing process conducted by our escrow officers provides a crucial layer of protection and efficiency, giving both buyers and sellers peace of mind.
How our attorneys assist with your title closing
Title closings involve a lot of steps, paper, and details. Our team of has years of experience in resolving defects in title. We use our expertise to reach practical, expedient solutions for buyers and sellers closing with us. We understand your urgency and will do everything we can to keep your closing on track.
Meet our escrow officers
Our Escrow Officers have the knowledge and background necessary to provide you with a smooth and enjoyable closing experience. Meet the women we're proud to call part of our team at HMB Law!

As a REALTOR® in Austin I sell a lot of homes and come up with a lot of scenarios and questions surrounding the purchase and sale process. HMB Law has become my go-to resource for legal advice. They understand the process deeply and have the experience necessary to guide me and my customers through complex situations that come up. They are also a great resource for the simple things like reviewing title commitments, a job that the average person isn't qualified for. I highly recommend them!
Latest Blog Post
Asset Protection and Limited Liability Companies in Texas
Real Estate investors and small business owners should be aware of asset protection strategies and the role they can play in protecting wealth. Whether you're a seasoned business owner or investor or just setting up your first venture, understanding and utilizing robust asset protection strategies can be the key to safeguarding and enhancing your business's financial health. Regardless of your business's size, asset protection is not just a luxury for the rich - it's a fundamental strategy that can protect your hard-earned wealth and help your business thrive in today's competitive marketplace.