Andrea L. Dicks
Partner & Real Estate Attorney in Austin, TX
Andrea Dicks is the best of the best when it comes to bringing practical solutions to light for her clients. She's dedicated to advocating for her clients from the very first step of the transaction all the way through to closing.

Andrea has years of experience managing a wide range of commercial and residential real estate projects, throughout which she enjoys providing her clients with innovative and valuable legal solutions. Throughout her career, Andrea has represented title companies, developers, builders, lenders, landlords, tenants, buyers, and sellers.

Andrea graduated from the University of Texas at Austin with a Bachelor of Arts degree in English, then again with a degree in Law. She's married to her college sweetheart, Robert, and together they joyfully raise their two rambunctious sons, Noah and Zander, and their sweet baby girl, Charlie.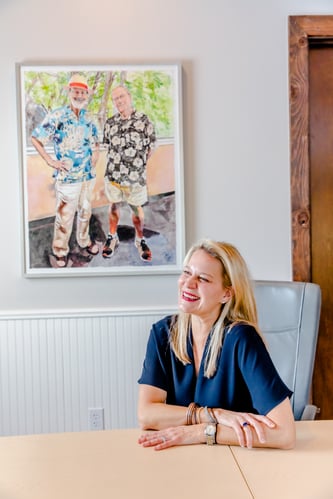 Interested in learning how Andrea can assist with your legal needs? Fill out the form below.